Porsche Tire Service in Milwaukee, WI
Tire Shop
Check out our Porsche service specials to see offers for new tires or your next tire service.
Benefits of a Tire Service
Your tires and wheels are the most vulnerable parts of your Porsche, and every once in a while, they might come into contact with road hazards that can cause wear and tear. Although they are designed to withstand the shocks resulting from poor road conditions, they wear them every time you step on that brake pedal. If you go a long time without changing your tires, they might eventually reach a breaking point and explode, which is quite risky. It would be best if you ensure that you're always safe on the road by regularly inspecting your tires and repairing or replacing them as needed.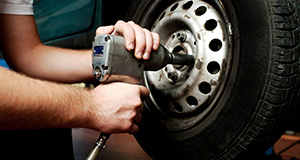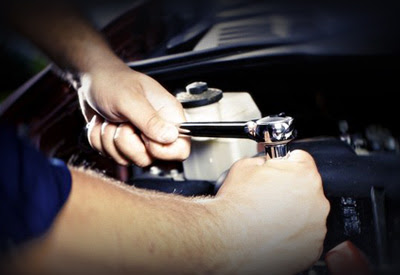 Customer Reviews

Porsche Milwaukee North
1400 West Silver Spring Drive, Milwaukee, WI 53209
Serving
Milwaukee

,

Glendale

&

Mequon, WI

Porsche is undoubtedly one of the most iconic auto brands to date, and more than two-thirds of all Porsche vehicles ever built are still cruising down the roads. Regular expert maintenance ensures that the car remains in tip-top condition, ready to hit the highways whenever you desire.

Whether you own a Porsche Boxster, Macan, Panamera, or Cayenne, the chances are that you prefer quality over anything else. Here at Porsche Milwaukee North Service center, we don't settle for anything but the best, and you can be guaranteed that your Porsche is in safe hands. All our automotive technicians are certified professionals with years of experience and a deep understanding of Porsche's engineering. If you are looking for exclusivity, reliable service, and the latest Porsche technologies, visit us at Porsche Milwaukee North.

For enhanced road safety, you should frequently inspect your tires to ensure they are in the best driving condition. You can do this by constantly monitoring the thickness and threads of your Porsche's tires. Additionally, it would help if you also inspected to look for cracks, bumps, and other signs of wear.
Milwaukee Tire Service
If you are looking for a more permanent solution, our Porsche Protection Plan is the ideal way to preserve the appearance and performance of your Porsche. It covers a wide range of issues that you might encounter along the way, including tire and wheel protection.
The Porsche Premier Tire & Wheel Protection is tailor-made to keep your tires and wheels in top shape. The plan is available on all our new, pre-owned, and certified pre-owned Porsche vehicles at the time of lease or purchase. Once you schedule your tire service appointment, our highly-experienced team will work as hard as possible to ensure your car is back on the road in no time.
At Porsche Milwaukee North Service Centre, we replace your tires and all other parts with original equipment manufacturer (OEM) – approved tires and parts. OEM parts come straight from the automaker and guarantee compatibility and the highest quality level.