Cayenne Tax Credit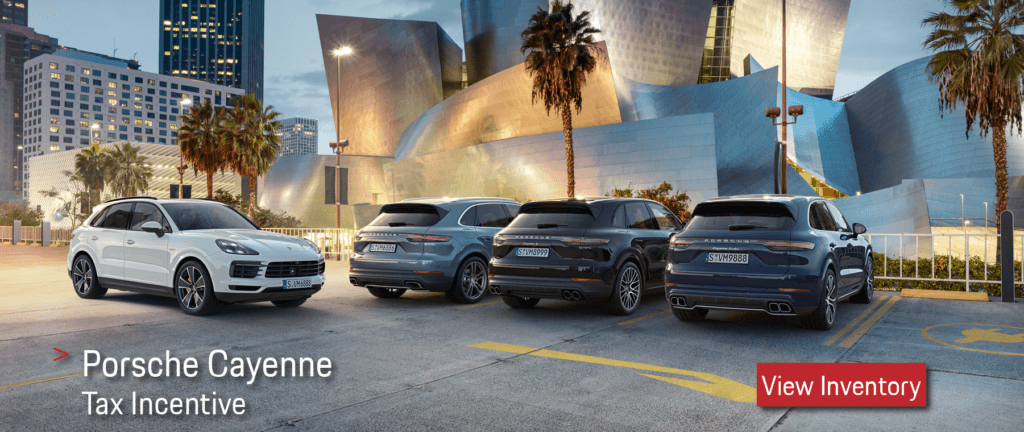 Did you know, the Porsche Cayenne Qualifies for Tax Savings?
Attention business owners, the New Cayenne is available and eligible for Gross Vehicle Weight Rating (GVWR) tax incentive! Starting at $79,520!
Contact your certified tax accountant today to learn how the purchase of a new 2019 Porsche Cayenne could benefit your business by allowing you to deduct up to 100 of depreciation. IRS Section 179 allows businesses to take vehicle depreciation as a tax write-off when it is a model over a certain weight, like a larger SUV.
Take Advantage of the Porsche Cayenne Tax Credit today!
Interested? Contact us for additional details.