Porsche Service Center in Milwaukee, WI
Porsche Service & Auto Repair

Welcome to the Porsche Milwaukee North Service Center
Certified Service
Porsche Milwaukee North is your trusted source for quality automotive services completed by certified service technicians.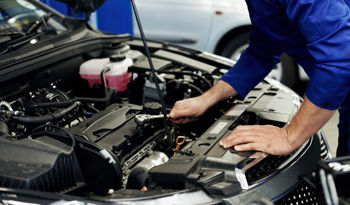 Customer Reviews

Serving
Milwaukee

,

Glendale

&

Mequon, WI

Our dedicated mechanics are each certified in their field. They have specific knowledge of our models' needs, so they know precisely how to care for your vehicle. Whether you drop by for a transmission service, an oil change, or another Porsche service, we assure you that your vehicle will receive excellent care.

Through our technicians' training and experience, they have the know-how to work on all of your vehicle's systems. This includes the coolant, exhaust, steering, suspension, and other systems. More than that, our Porsche technicians work in an advanced facility that is well-equipped with modern tools and equipment. They have all of the resources they need to take great care of your Porsche. At the same time, they can work efficiently so that you and your Porsche can get back out on the road without delay.
Milwaukee Auto Service
Does your Porsche need some of its worn or damaged parts replaced? Replacing old parts is an essential part of many automotive services, and we assure you that only high-grade replacement parts will be used as needed. We opt for quality OEM products rather than installing the generic aftermarket parts that so many other auto shops use. These are Porsche-specific parts that are produced for installation in your model. They have the same composition and quality as your Porsche's original components. To make your Porsche's next service appointment, connect with us online or by phone today.